LEXIA3 PP2000 Professional For Citroen/For Peugeot Diagnostic Scanner Newest Firmware 921815C Full Chips
What is the different between Lexia3 Full Chip and Lite Version Normal Chip
About Installation Tips:
Please make sure to install software on Native Real Computer System Win XP or Win 7 32bits . It does not supports virtual machine virtual box,it can't detect usb connection.
Please disconnect internet and WIFI on your real cmputer system.
Full Chip PCB Display:
Optocouplers color will be white or black by random,Function will be the same.it does not affect function and usage?please note to this,
PCB Golden Edge,Full Chip
7pcs Optocouplers and Japan Chip
12pcs NEC Japan Relay
Newest Diagbox V7.83 upgrade in CD,please cehck below picture:
1.Open CD ,it will shows Newest V7.83 English Version update patch.
Please Note,V7.82 and V7.83 only have English Language. When you install this version ,please set up English.
(Diagbox V7.83 Upgrade Patch only have English Language version,if install this latest version only English language available. But now we have solution can change to another language now . If buyer need this video ,please feel free to contact us .Thank you )
2.Run Diagbox ,Diagbox with Multi-Language,you can choose the Language you need when install software
3.Installing DiagBox
4.Diagnox Upgrade Patchs password below?
V7.01~V7.76?Password:Scary01
V7.82 Password Require:Maitresox01
Then update to V7.83 password:Very Simple!
5.Newest Diagbox V7.83 For Citroen/For Peugeot
Firmware 921815C Reference C Full Chips
Golden Edge,12pcs NEC Japan Relay,and PCB board has 7pcs optocouplers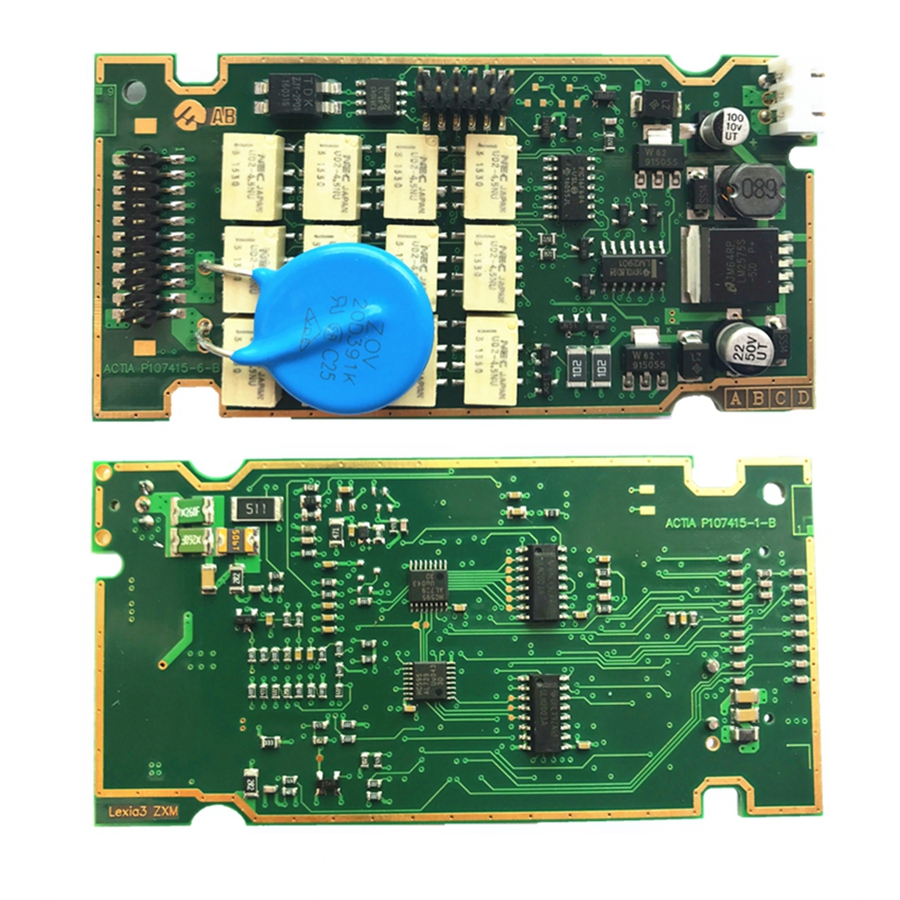 Full Chips Package List:
Full Chips No Clip Package List:
Full Chips LED Plus Package List:
Lite Version Package List:

Highlight to Get PP2000 Full Chips:
Software Version:Lexia3 V48 PP2000 V45
Diagbox Version: V7.83 (default version is V7.02,CD has upgrade patch inlcuded, buyer can update diagbox yourself)
System Require: Winows XP or Windows 7 32bits(other system can not compatiable) , and must close anti-virus program.or it will deleting exe software.
Activation Passowrd:Scary01
The all passwords to upgrade diagbox from 7.02 into 7.44 are scary01.
Update Attention: please cut the file "C:AWRootbinfiAPPDIAG.SYS" out before update, and then click update package! after complete update please paste the cutted file back into the previous folder. which can avoid activating problem.
?
Note: update Free by Email. If newer version come out ,we can send you download link to update . (This is Copy one ,please Disconnect internet when install software,otherwise device damaged and broken)
Description:
Dealer lexia3,PP2000 diagnostic scanner for comprehensive for Citroen and for Peugeot cars diagnostic. You can do all as a authorized dealer does.lexia3,PP2000 diagnostics software allows you to perform complete diagnostics of all from 1995 untill present models. Diagnostics lexia3,PP2000 is performed via OBD-II connector (which is located near steering wheel) or via manufacturer-specific connector (only older cars, pre-2001).
For programming, diagbox support basic programming, but some programming like car alarm system need account username and password, we don't supply& haven't username and password, only for citroen and for peugeot center repair shop has username and password, please note it.
Supported Functions:
Unlike other universal car scanner tools which only read fault codes; this software performs nearly ALL the functions like the original dealer diagnostic tool. Our diagnostic interface contains K-Line multiplexor, CAN-BUS interfaces and SAE J1850 bus (both PWM and VPW).
Read fault codes
Displays all stored and pending fault codes with complete description,Program supports report printing or copy to clipboard.
Clear fault codes
This function clears all stored fault codes and other diagnostic information.
Measured Values
lexia 3 program displays live Data like Engine Speed, Battery voltage, Oxygen Sensor, Temperature.
Actuator test
Actuator test activates particular actuator (e.g. turn on fuel pump, lock/unlock wheel or doors, cut off fuel, etc)
Programming Functions/Adaptatio
This feature is of great importance in all vehicles because systems like Engine control units, Immobilizers, Airbags, Alarms, Body Control Units, and some others, require you to perform reset or programming procedures after car repair is done, or even configuration after replacing broken Control Unit.
Language:
English, Chinese, German, French, Japanese, Russian, Spanish, Portuguese, Swedish, Turkish, Dutch, Polish, Italian, Hungary, Greek, Czech
Package List:
1 x Main unit
1 x OBD2 16PIN Cable
1 x OBD2 to Clip Cable
1 x Long 9pin to USB cable
1 x Short 9pin to USB cable
1 x CD
Full Chips
Lite Version: